On Yer Bike!
14 June 2023
Lycra-clad Stuart Lowley, Payroll Manager in Meal Solutions, is embarking on an epic bike ride of 42 miles all in aid of raising awareness and much needed funds for Andy's Man Club.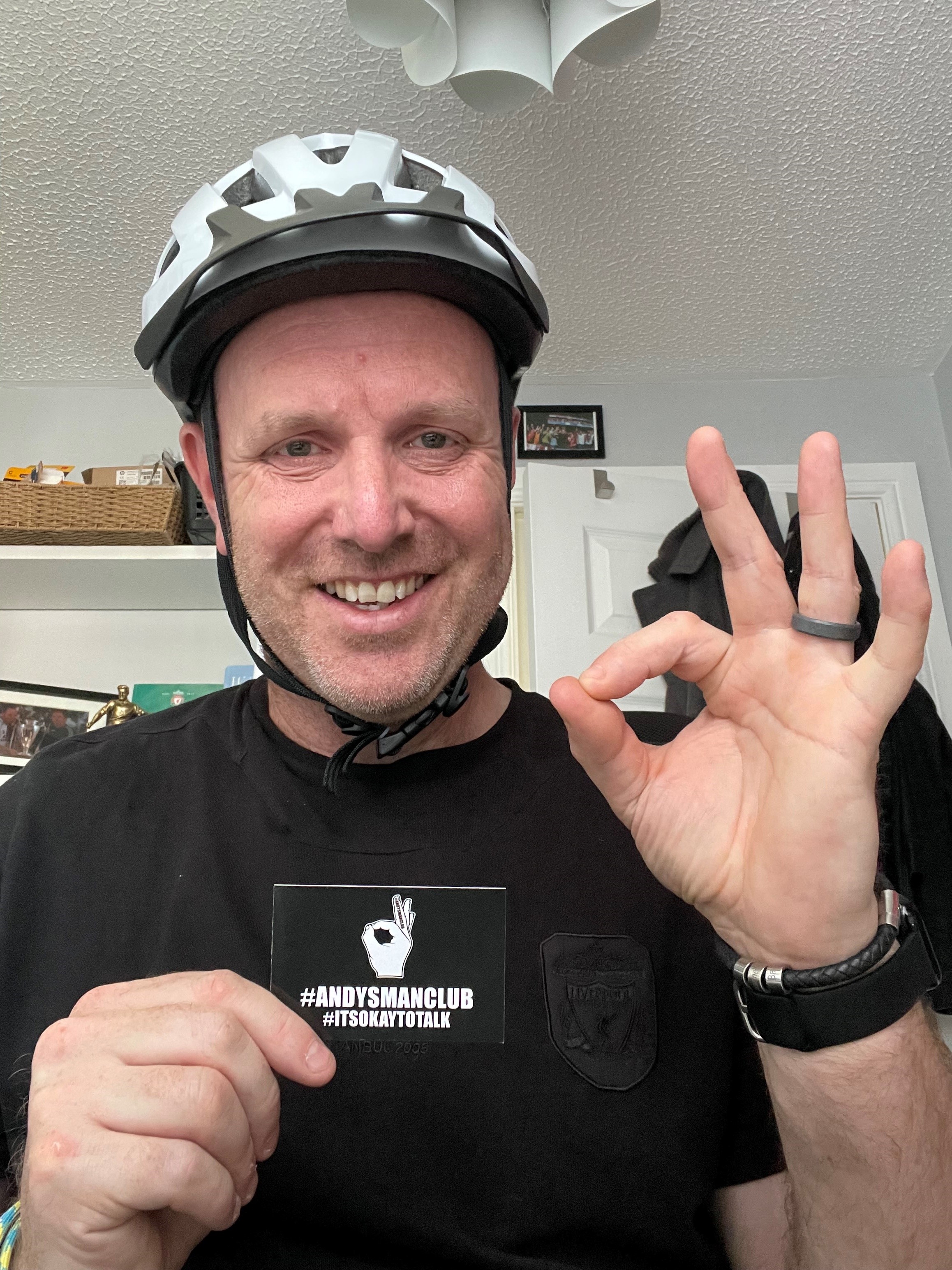 Organised by the Official Liverpool Supporters Club- Leeds branch, the team of ten, including Stuart's Dad Mick and his good friend Steve Evans, will be taking on the challenge on Saturday 24th June, setting off from the Manchester Velodrome, along the Rochdale canal and finishing in Cleckheaton near Bradford for a well earned pint.
Stuart said: "I'm in no doubt that this will be a tough challenge for us but it's for a very good cause. Andy's Man Club does some incredible work raising awareness for Men's suicide prevention which is one of the biggest killers in men under 50 and is a vitally important charity.
"We'd like to raise as much money as we can for Andy's Man Club, my Dad at 68 years old is taking on a big challenge but I know he'll achieve it!"
If you would like to sponsor Stuart please go to: Stuart Lowley is fundraising for ANDYSMANCLUB (justgiving.com)
About Andy's Man Club
ANDYSMANCLUB has over 120 free support groups nationwide, running every Monday from 7PM except bank holidays. In these groups, men can open up about the storms affecting their lives in a safe, judgement-free and non-clinical environment. The clubs are designed to be free of pressure, there is no obligation for men to speak, they can simply listen if they wish.
With over 2800 men using their sessions every week, and an army of 900+ volunteers on board, the movement is continuing to grow week-by-week. They firmly believe in the power of talking and that #ItsOkayToTalk.
See all our news