Chicken workers' £6,000 Polish dash to help Ukrainian refugee youngsters
1 April 2022
Four workers from one of Scunthorpe's largest employers have set off on a journey to deliver generous donations to two Polish orphanages in Biervtow and Smolna for Ukrainian refugee children.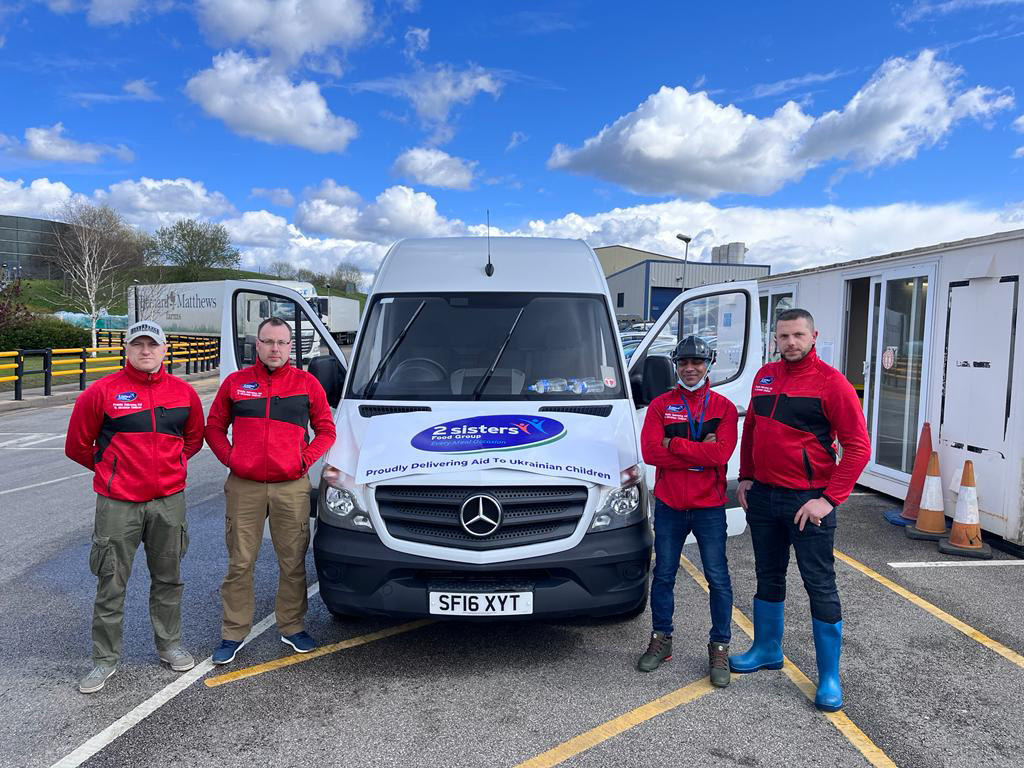 Our colleagues
Over £6,000 worth of donations from the 2 Sisters Food Group's factory on the Foxhills Industrial Estate is being driven to Poland by four of their extraordinary colleagues Wojciech Osekowski, Grzegorz Ziemianski, Marcin Petryszak and Shawkat Ali.
Over the past few weeks, the site have been collecting donations from all colleagues, including toys, clothes and Easter Eggs plus monetary donations.
2 Sisters has matched the monetary donations of over £3,000 and provided the team with transport and a uniform.
Dan Whillock, Head of Operations, said: "We are overwhelmed with the response from colleagues and members of our community who have helped us to reach over £6,000 worth of donations. We are so proud of this fantastic achievement.
"We would like to offer a special thank you to MRCT - Temperature Controlled Transport and P. D. Hook and Hook2Sisters for their kind donations which have enabled us to reach our target."

See all our news