Forty fabulous years for Super Sue
14 July 2022
Loyal 2 Sisters worker Sue Head is celebrating forty years service at our ready meals factory in Rogerstone.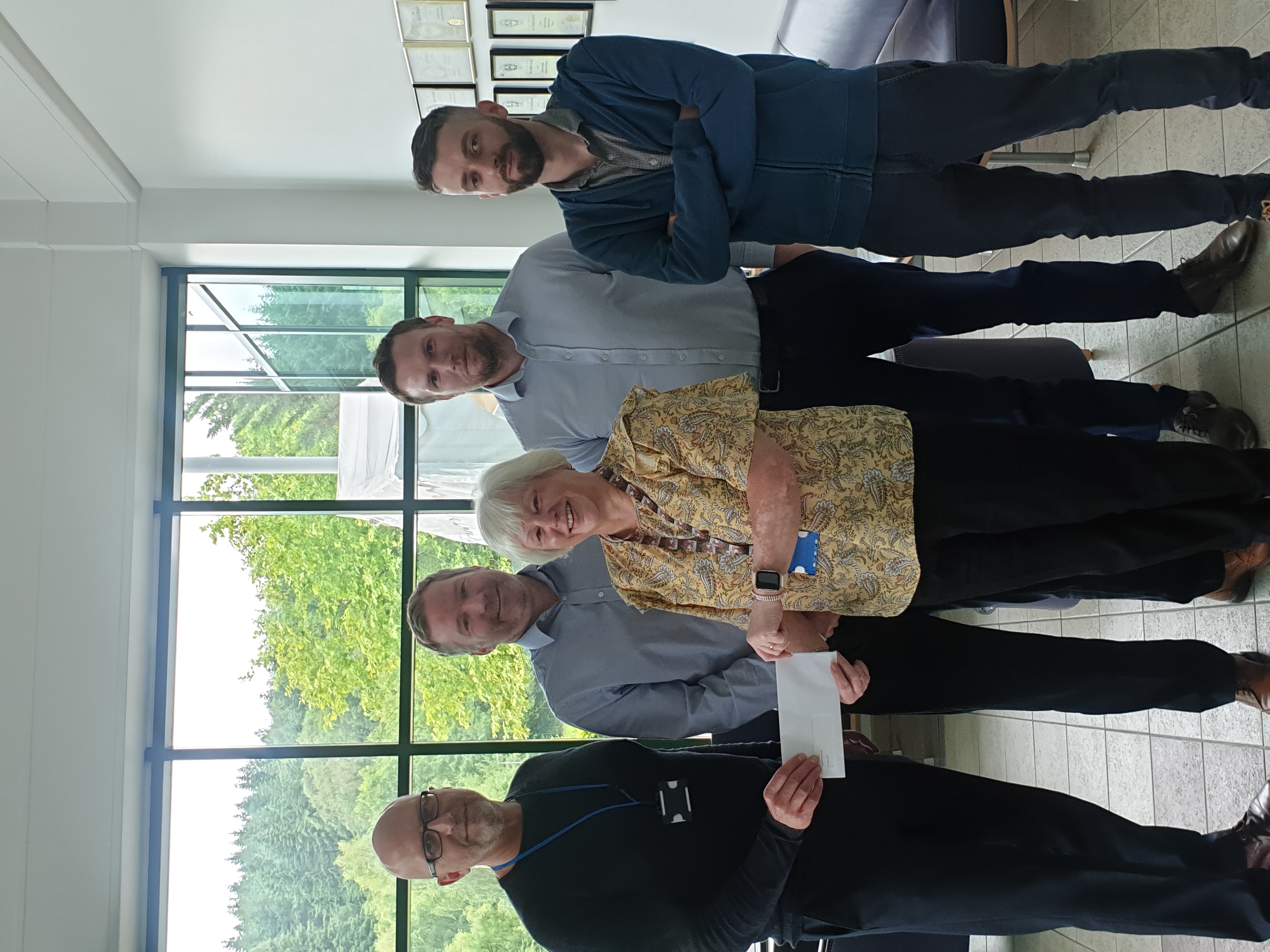 In the photo from left: Geoff Allison, Site Director, Jason Griffiths, Senior Planner, Sue Head, James Lampe, Head of Finance, Chris Turk, Head of Planning
Sue, NPD Raw Material Controller, initially joined the business on a three - week contract on the baked potato line and has never looked back.
She has worked in Quality Control, was a buying assistant, a replenishment controller and in later years has worked in NPD.
As you'd imagine Sue has seen many changes over the years. When she first joined the site there were less than 50 colleagues and now there are 1500! The business has seen a number of different owners resulting in product and customer changes too.
The team at Rogerstone held a presentation for Sue and she has been invited to a long service award ceremony on 26th July, along with other colleagues who have reached a milestone, where she will be presented with a certificate.
Sue said: "I've enjoyed working at RF Brookes, I like a challenge and this place has certainly given me many of those over the years.
"My colleagues are a friendly bunch and it's a nice atmosphere."
Geoff Allison, site director, added: "40 years is an incredible length of service and achievement, big shout out to Sue!"
See all our news