Youngsters in need get half-term food boost as 2 Sisters links up with children's charity
12 February 2021
'Food cupboard essentials' boxes provided by Boparan Charitable Trust

Teams from the 2 Sisters' Scunthorpe chicken processing plant will give up their time to help out with delivery of the boxes
Workers from food manufacturer 2 Sisters Food Group's Scunthorpe facility will be joining forces with a national children's charity to help distribute half-term food parcels to Lincolnshire youngsters.
The Boparan Charitable Trust is providing around one thousand children with 'food cupboard essentials' boxes to help combat school holiday food poverty this February half term.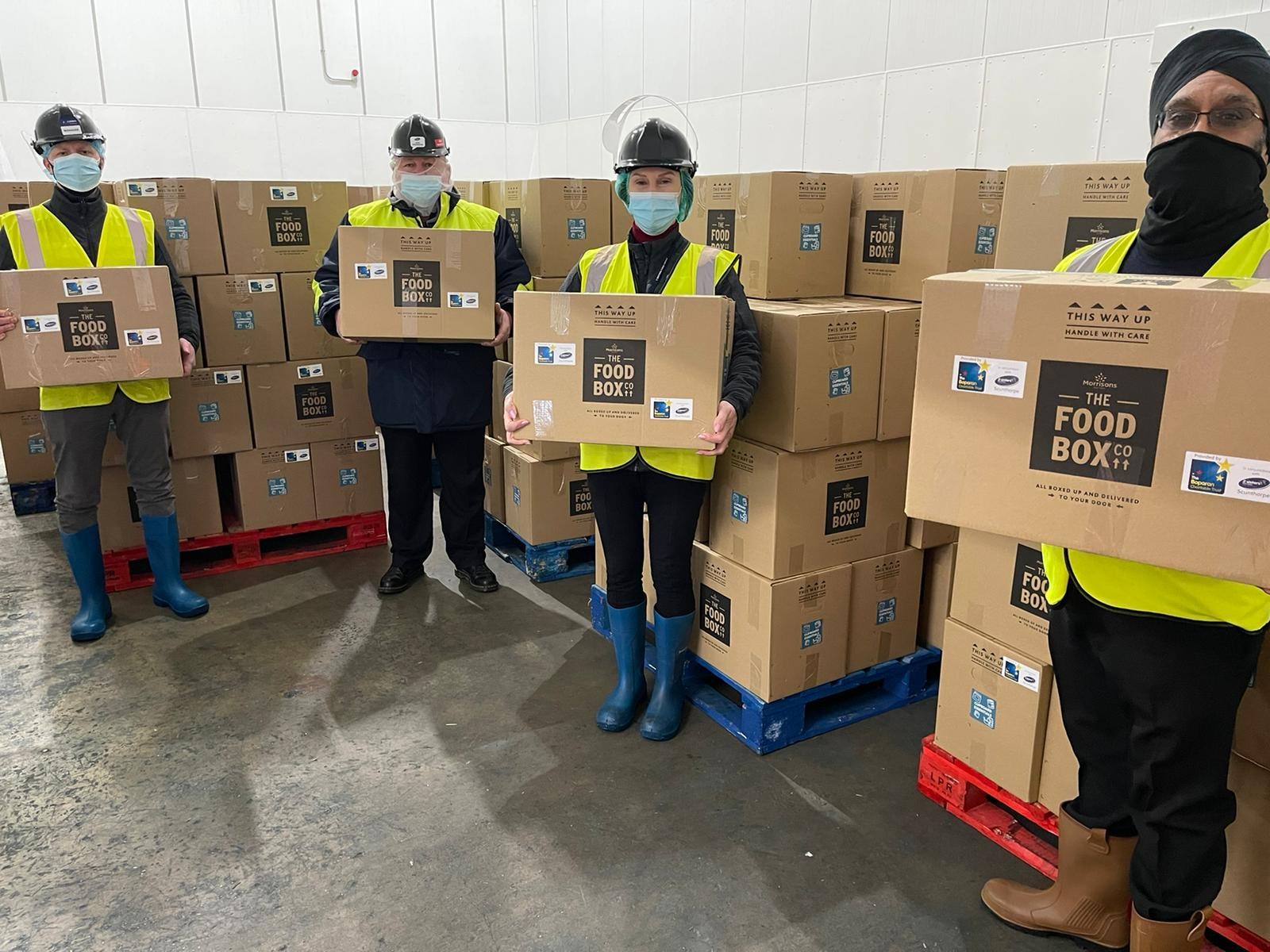 The Scunthorpe Team, from left Dan Whillock, Head of Operations, Sean Washington, Head of Operations, Diane Pinder, HR Lead and Gurpa Singh, Site Director
The boxes will include pasta, rice, cornflakes, sauces, passata, tuna, chickpeas, soups, kidney beans, meal kits, baked beans, sweetcorn, milk, wine gums, custard creams, white rolls and toilet tissue.
The boxes are being distributed to five major schools in the area: Crosby Primary School; Scunthorpe C Of E Primary School; Oasis Academy Henderson Avenue; Outwood Academy Foxhills and The St Lawrence Academy.
These will help more than 80 families in the wider community with the help of North Lincolnshire Council, and Boparan Charitable Trust is also working with The Arc community hub to support 70 vulnerable families in the community.
In addition, parcels will also go to CrosbyONE community centre in Digby Street, Scunthorpe, which has opened its doors for those children where the schools are closed due to the lockdown restrictions. Invited families will be able to collect their food parcel from CrosbyONE on Friday 12th and Saturday 13th February ahead of the half-term holiday.
Antonio Boparan, head trustee at The Boparan Charitable Trust, said: 'As a children's charity, school holiday poverty is an increasing concern of ours, especially with the country in lockdown and families under increasing financial pressure.
"We decided that we would support families in the Scunthorpe community as 2 Sisters Food Group is a big supporter of the Trust and we want to give back to their community in this difficult time."
See all our news