Bobby's been on the ball at Fox's for forty fabulous years
15 June 2020
Loyal Fox's Biscuits worker Iqbal Bulsari is celebrating forty years' service at our site in Batley.
Iqbal, known as Bobby to his friends and colleagues, a general operative at Fox's Biscuits Batley, racked up an amazing 40 years' service on 28th May.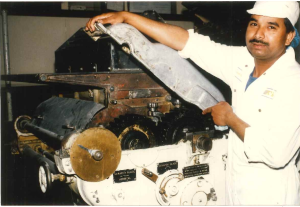 Iqbal back in the day
Starting out in the baking department Iqbal worked on the Ba2 machine, which produces the iconic Brandy snap plus a variety of cookies, and whilst he learnt how to use most of the machines his area of expertise is the Ba4 machine, where they make and bake the product and then pass it through a chocolatine process. Iqbal has worked on this machine for many years.
Keeping it in the Fox's family, Iqbal's two older brothers used to work at the Batley site before retiring. Abdul worked there for 32 years in the same department as Iqbal and Shabbir worked at the site for 40 years. His nephew Altaf has worked on the same shift as his uncle for 27 years. The family have amassed an amazing 139 years' service between them!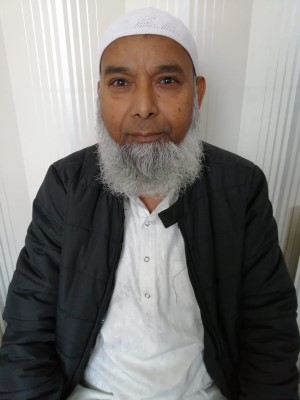 Iqbal today
Iqbal said: "I have thoroughly enjoyed my time working for Fox's Biscuits for the past 40 years. Fox's has always been a very important part of my life. I am very lucky and grateful to have had such lovely employers and colleagues who have always supported me.
"I have made some very dear friends and memories at Fox's. Friends that I will cherish for the rest of my life. I cannot even begin to imagine a life without Fox's Biscuits and all my colleagues who have lovingly called me Bobby for the last 40 years. I honestly cannot remember where this nickname came from!"
Helen Garnett, factory manager, said: "It is such an amazing milestone for Bobby, he is a kind, hard working person and will help anyone inside or outside of work."
Due to Covid-19 Iqbal has been shielding at home and hasn't yet had a presentation on site.
See all our news