MP sees first-hand how COVID has changed the workplace in food sector
31 August 2021
Ø Shaun Bailey MP visits 2 Sisters Food Group's Site D in West Bromwich
Ø Company discusses the on-going impact of COVID in the food sector with its local MP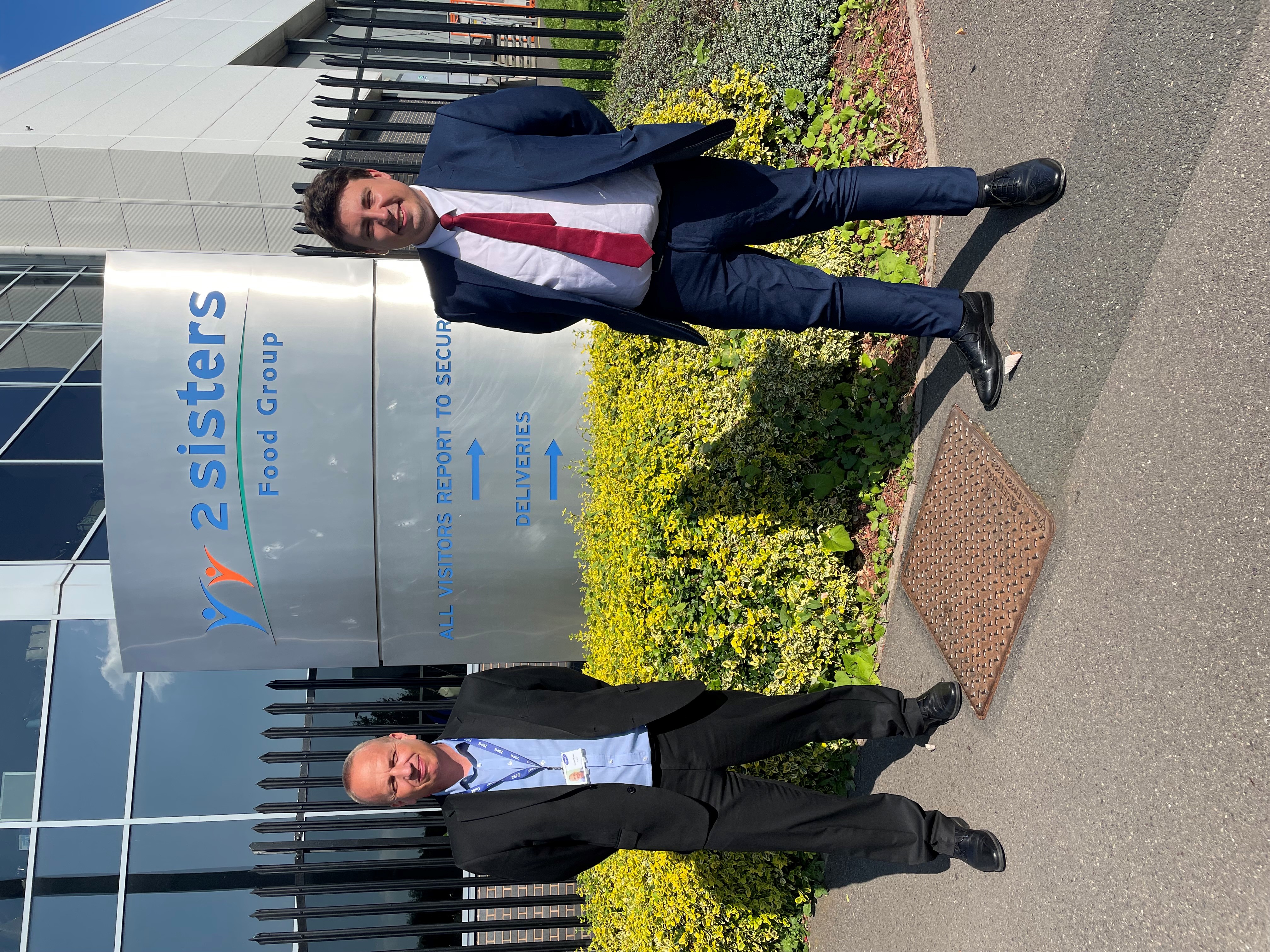 From left Jason Wade and Shaun Bailey MP
Shaun Bailey MP for West Bromwich West, which includes the towns of Wednesbury, Oldbury and Tipton has witnessed first-hand how COVID has changed – and continues to impact - the workplace at food manufacturing giant 2 Sisters Food Group.
The business, based at Dial Lane, West Bromwich has implemented a raft of changes in the last 18 months to protect workers and the factory community from COVID, whilst maintaining the supply of food to feed the nation.
With in-house COVID testing, which will soon include daily contact testing (DCT), extensive new canteen and changing room areas, staggered shift patterns and a rigorous contact-point cleaning regime, the site continues to keep infections to a minimum. The team at Site D were delighted to host MP Shaun Bailey last week to talk through these measures and operations of the site as a whole.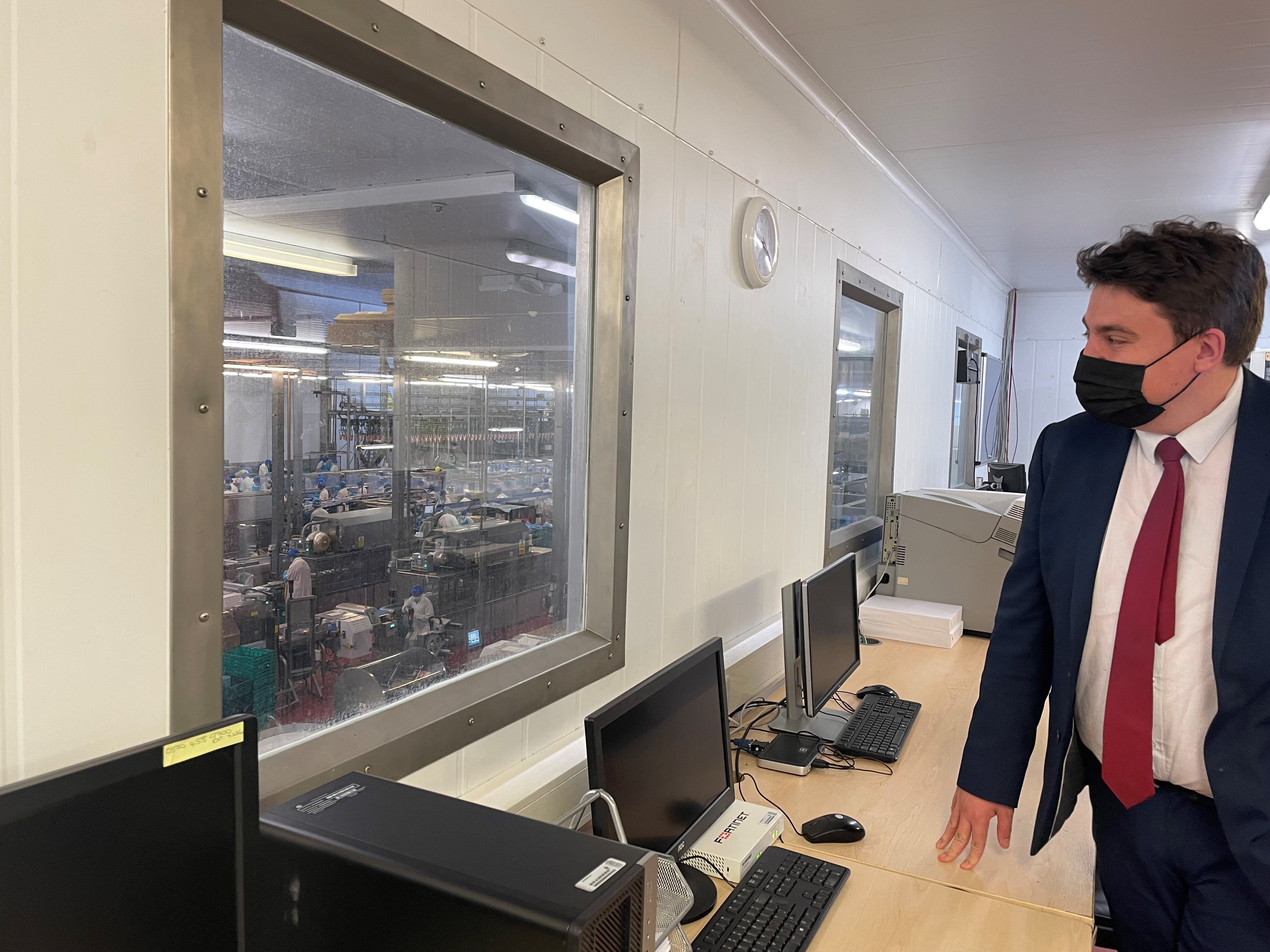 The control room at Site D
Site D General Manager, Jason Wade said: "We appreciate Mr Bailey visiting Site D to see the operating environment and how our workplace has changed and continues to adapt to the challenges of COVID now that national restrictions are being lifted. As a major employer in this constituency, we hope this is the start of a great collaborative relationship between 2 Sisters and Mr Bailey."
Shaun Bailey MP said: "It was fantastic to visit 2 Sisters Food Group and see for myself the measures the company has put in place to protect its staff, and indeed, the wider community from COVID-19. It is also great to see how the company is now bouncing back, following the easing of restrictions. 2 Sisters Food Group, like all food manufacturers, has played an important role during this difficult 18-month period, in feeding the mouths of Wednesbury, Oldbury and Tipton, as well as keeping our three towns' economies moving. I hope to visit them again soon."
With consumer demand for food high for the foreseeable future and the extensively reported industry challenges surrounding labour and delivery drivers in this and other sectors, the food industry will need to carry on evolving and adapting as it has done for the past 18 months. Our dedicated team at Site D, as well as colleagues nationwide across our network of sites, remain committed to delivering quality produce and remaining at the forefront of COVID safety as we enter this next phase of the pandemic.
See all our news